Welcome to the
Speak English Group
Improve your English communication and speaking skills!
FREE English practice, resources, activities, events, tests, and more!
 We offer a different type of website with a focus on English communication and speaking skills, not grammar.  Our goal is to provide resources to use your English knowledge to communicate more effectively.      
---
Speaking Problems?  You Are Not Alone

There are currently an estimated 1.2 billion English learners in the world, and in many countries, English as a second language is now required in school. After years of studying English, students still have difficulties with oral English. Research show the same English speaking problem for ESL (English second language) students from all countries. Students will take grammar courses for years, but they still feel uncomfortable with oral English.
While there is little doubt about teachers' awareness of the importance of speaking skills, there is even less doubt about students' need for more speaking improvement. Most students agree speaking is a priority, and their biggest problem.  For more information …
---
Learn to Listen
Before we learn grammar, reading, writing or speaking, we learn our native language by listening. It is natural for us to learn a language from listening. When we are born, the first communication skill we learn is listening.
However, research show English listening and speaking skills are the biggest problems for most ESL students. Oral communication requires you to listen to English. Good English listening skills will improve your natural English pronunciation, vocabulary, grammar, and speaking.  For more information …
---
FREE  English Resources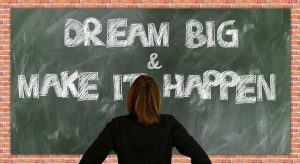 We do prefer to focus on English speaking skills, however, we have free English resources to help you learn English speaking, reading, writing, listening skills.  Most of our resources are FREE.   Unfortunately, we can not provide free tutors or classes.  If you are interested in English tutors or classes, you can contact us or visit our  services and products area.   For more information …
---
English Practice Can be Fun

 
You have worked hard to learn English. You can practice English and improve with fun activities. Find fun activities which you enjoy. There are many activities to choose. Find one that is fun and also practice English at the same time.  For more information …
---
Games for English Practice
YOU CAN HAVE FUN LEARNING ENGLISH!
Many games are available to practice English.  Find the English games in which YOU enjoy and have fun.  Any games you play when using English will be good practice. Have fun by playing English games.  For more information …
---
English Lessons & Tutors Available

  
Unfortunately, we cannot provide free lessons, but we do have native trainers available.  Our English lessons are different than the traditional methods. We prefer to use exercises, activities, games, and interactive practice when teaching English. By using real situations, students improve faster.  Research shows we learn faster and remember more from real situations (95%) than lectures (5%). The best way to learn English is to practice and use it in real situations. For more information …
---
Pronunciation Solutions
To be clearly understood, good pronunciation is required for verbal communication. When speaking, good grammar and other language skills can be irrelevant and useless with poor pronunciation. Most students say improving pronunciation is a priority and they need more help.  We provide resources, activities and effective lessons are available.    For more information …
It's  

FREE

  to JOIN!